Putney Upholstery Cleaning SW15 Provides The Best And Most Thorough Upholstery Clean Imaginable!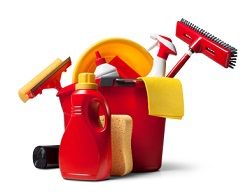 Your upholstered furniture has probably seen better days. It doesn't take a lot for your upholstered furniture to become tired, worn-looking and even stained, which can leave your home looking less than fantastic. Cleaning upholstery can be a difficult task, especially if you aren't sure about stain removals or how to safely clean furniture. Not only can it be confusing, it can also be a lengthy task, and if you lead a busy and hectic lifestyle you might not be able to find the time to put in the required effort. If you struggle with your upholstery cleaning then why not give our Putney upholstery cleaners a call today, to find out how our company can help you? Contact us on

for more information on our services and prices now.
Leave the Awful Upholstery Cleaning on Our Experts in Putney SW15
It's becoming more and more difficult to balance your job, your family, your relationships and your domestic chores, and it's easy to let the condition of your home slip. At Putney Cleaners we understand that it isn't always easy to keep your furniture looking its best, especially if most of your free time is spent with the family. Our SW15 upholstery cleaners are here to provide you with the best and most thorough clean imaginable, bringing a new lease of life to your furniture and your home without you having to lift a finger. Our company's professional and experienced SW18 cleaners use only the best available equipment and the most up-to-date techniques to get your upholstered furniture looking as good as new. So if you feel as though your upholstery needs a good clean, call us today on

– whether you're looking for a one-off clean or if you're looking for regular services, there's definitely a way we can help you today!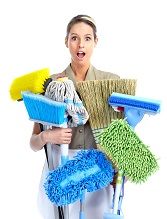 Take Advantage of Our Time-saving Upholstery Cleaning Services in Putney SW15
Our Putney SW18 upholstery cleaners strive to give you the best and most thorough clean, while still being able to offer you competitive and affordable prices. Our services are unparalleled, and we're able to bring our professional, polite and speedy services right to your home to ensure your upholstery is looking its finest. Upholstery cleaning is a cheap and easy way to get your furniture looking great, without having to have it re-upholstered or replaced. Our experienced SW19 upholstery cleaners will be able to tackle even the toughest of stains on the most delicate of fabrics, so if you're unsure about how to get your antique furniture clean without tarnishing or damaging it, why not rely on the knowledge of SW19 upholstery cleaning experts to get the job done for you?
There's no job too big or too small for our SW15 cleaning team. Our professional and speedy service is sure to leave a grin on your face, while at the same time easing some of the pressures of domestic cleaning for you. Hiring our company to tackle those difficult cleaning jobs for you means that you'll have more free time to spend with your family, friends or work obligations, so if you find yourself wishing there were more hours in a week then why not hire our professionals to get those time-consuming cleaning jobs done for you? If you're looking for the best Putney upholstery cleaning then look no further than Putney Cleaners. Call us for a quote today on

.