Putney Cleaners SW15 Will Get Your Home Or Office Into Shape For You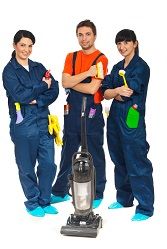 At Putney Cleaners we understand that cleaning isn't always going to be your top priority especially if you lead a very busy lifestyle, but that doesn't mean you should live or work in a cluttered or unclean environment. With your busy and hectic schedule it's easy to let the cleanliness of your home or office slip, especially if you're spending any free time you might have with family, friends or work obligations. Luckily for you, our SW15 cleaners offer a wide range of cleaning services for affordable and competitive prices, which means you won't ever have to worry about coming home to a messy house again! Call our company today for more information on

.
Our SW15 domestic cleaners can get your home in tip-top shape without you having to worry. Whether you're looking for a SW18 one-off clean or if you're looking to hire a regular cleaning service for your home, our SW19 cleaners can provide you with unparalleled quality and a professional and speedy clean. Our trustworthy staff are experienced in what we do, which mean you won't have to worry about us removing stains from your delicate carpets or polishing your antique furniture. Whatever the job may be, we're able to help with our top-of-the-range equipment and best cleaning techniques. So if you're looking for a Putney house cleaner, contact us now!
When it comes to specialist jobs, our company offers fantastic prices for expert help. Our SW18 carpet cleaners are able to bring a new lease of life to your carpets. Dirty, worn and stained carpets can age your home, making it look unclean and can even contribute to unwanted and nasty smells. But keeping your carpets clean can be a difficult task, especially if you aren't sure about what might cause unnecessary damage to your floors. Our SW19 carpet cleaning experts are available to give your carpets a fantastically thorough yet speedy clean for an affordable and competitive price. If you're looking for a one-one carpet cleanse or if you're looking for a regular service, contact us for more information now

.
Offering Top-quality Cleaning in Putney SW15 Is What We Do
Upholstered furniture is another difficult cleaning job that you might find yourself struggling with. You might think that the only way you can re-vamp your upholstered furniture is by re-upholstering it or even replacing it. But getting your furniture professionally cleaned is a great and cheaper alternative to this, and our Putney upholstery cleaners are here to help you. Our team of experts are on-hand to give you a hand with all your upholstery cleaning needs, so you no longer need to stress about those unwanted stains or tired-looking upholstery.
Our cleaning staff aren't only ready and able to get your home clean, we're also available for SW19 office cleaning. If you aren't satisfied with your current office cleaners then why not see how we can help you? At our company we understand that keeping your office clean and tidy is essential to keep your business running smoothly. A tidy office will make your team work more efficiently and professionally, and a hygienic office can even help to cut-down on employee sickness within your business. Hiring a thorough and expert cleaning company could also save you money on repairing and replacing your equipment. Your computers might not be running as well as they could be due to dust and grime becoming clogged up in the mechanisms, and you could be paying for expensive and unnecessary repairs. Hiring our office cleaners, with our professional and friendly services and competitive and affordable prices, could be the answer to your office cleaning problems!
Hire Us For First Class Cleaning in Putney SW15
If you're planning on moving house but you're already feeling the pressures of such a stressful time, trying giving our cleaning team a call to help you with your end-of-tenancy clean. Our end of tenancy cleaning staff are here to give you the best clean possible so you can focus on the more important aspects of moving house. Leaving your property in a less than desirable state can affect the return of your deposit, so it's important you get the job done thoroughly and efficiently. With all the pressures that come with a house move it's no wonder many people neglect to plan their end-of-tenancy clean. At our company we can ensure you're getting a fantastic level of service for a very reasonable price, which means you won't have to worry about anything other than packing. Our friendly and experienced staff understand that an end-of-tenancy clean needs to be both speedy and unobtrusive, and we pride ourselves on our ability to get the job done. So if you're worrying about how you'll manage to cope with your dreaded end of tenancy clean then call us today to find out more!
Our cleaning company is based in Putney, South-West London. If you live, or have a company in the area then we're available for all of your cleaning needs, whether you're looking for an office cleaner, a domestic cleaner or even a carpet cleaner, there's a way that we can help ease the stress of your everyday life. Why not free up some of your time by hiring in cleaning experts so you can focus on the more important things in life, like spending time with your loved ones or devoting yourself to getting that promotion? At Putney Cleaners there's no job we won't tackle with our wealth of knowledge and top-of-the-range equipment. We make battling bacteria and clutter our business so you don't have to worry. If you're looking for a professional and thorough cleaning team to work some magic in your life then why not contact us today for more information on our services and prices, on

.