Putney House Cleaning SW15 With Putney Cleaners– Getting Your Home Looking Fantastic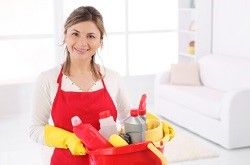 Nowadays it can be difficult to find the time to get your home looking as clean as you and your family deserve it to be. Juggling your career, your relationships, your family and your home-cleaning obligations can be difficult, and it's easy to see why the cleanliness of your home can fall by the wayside in lieu of the bigger picture. But keeping your house spick and span is important to ensure you and your family are living in good health in a sanitary environment. Your cleaning routine shouldn't be something you compromise on, so if you want to keep your home looking and smelling great, why not hire in our professional Putney house cleaning service to give you a helping hand? Call Putney Cleaners on

to find out what great plans, services and offers are available for you today!
We Have the Solution to Your House Cleaning Chores in Putney SW15
Our team of dedicated and professional SW15 house cleaners can provide you and your home with the best level of care imaginable to ensure you'll never be coming home to a dirty house again. There are no jobs too big or too small for our SW18 domestic cleaners, whether you find yourself stuck with stains or dealing with dust, there is no job we won't tackle with our arsenal of cleaning supplies and wealth of experience. If you struggle to keep your home tidy and sanitary because of pets, children, a busy household or hectic lifestyle, our expert cleaning team is on hand to help you! Our company can provide a fantastic level of cleaning, using only the best equipment and most efficient techniques to get your home sparklingly clean without breaking the bank for you and your family. Call us today to find out more!

.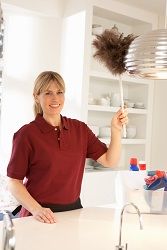 Trust Our House Cleaning Crew in Putney SW15 to Help You with Your Cleaning Problems
Bedrooms, bathrooms, living rooms, dining rooms, kitchens and more, our SW15 domestic cleaners are experts at what we do. Whether you're looking for a one-off clean or if you're considering hiring a weekly, fortnightly or monthly cleaner to come and get your home clean for you, there's bound to be a service our SW19 cleaners can offer you. Our company specialise in getting your home into shape without getting in your way or under your feet. We offer professional, efficient and speedy domestic cleans without a hefty price tag, so if you're struggling under the pressures of everyday life why not let Putney Cleaners take a load off for you?
Do you really want to waste hours of your life on SW18 house-cleaning chores? Is your time not better invested in your work or your family? Are you sick and tired of returning home after a busy day at the office to an unclean, dirty and messy house? Don't let the state of your home fall by the wayside in favour of other things – let our Putney cleaning team help you, your family and your home today, so you'll never have to come home to a messy house again! Save yourself hours of stress and hours of lost time by hiring in our SW19 cleaning services to get your home into shape, so you can focus on the more important things in life! Give us a call today to speak to a member of our team to find out what we can do to help you on

.