Get Your Carpets Fantastically Clean With Our Putney Carpet Cleaning Service SW15!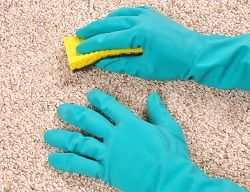 Keeping your carpets clean can be a nightmare, especially if you find yourself too busy to put in the necessary time and effort. Your carpets can be a breeding ground for bacteria – even if you operate a no-shoes policy in your home, just think about the bacteria that can live deep in the fibres of your carpet. If you just can't find the time to get your carpets looking and smelling fresh and clean then why not hire our Putney carpet cleaners SW15 to get the job done for you? Contact us on

today to find out what our SW18 carpet cleaning can do for you and your home.
Leave the Stains to Our Carpet Cleaners in Putney SW15
Our SW15 carpet cleaning team use only the best carpet cleaning equipment and techniques to ensure your floors are as bacteria-free as possible. If your carpets are covered in unsightly stains that you just can't seem to budge or if your floors are just looking dull and tired then contact our carpet cleaners Putney for a professional, efficient and affordable deep-clean today! Our experience and knowledge means we're able to give your carpets a great clean without causing any accidental damage. If you use chemical stain-removers on your floors you're probably aware of how easy it is to make mistakes when cleaning your carpets. If you find yourself wary of causing damage to your floors then call Putney Cleaners SW19 carpet cleaning to ensure you'll never face that problem again!
It's not just stains and worn carpets that can have an effect on the appearance of your home. Dirty and unclean carpets can contribute to unwanted odours and nasty smells in your home, especially if you live with pets. If you find yourself struggling with smells in your house then you might want to consider hiring our SW18 carpet specialists. Our company will tackle any job – whether you're just looking for a one-off SW 19 carpet clean for that special occasion or if you're wanting to hire us on a regular basis, there's definitely something our SW15 carpet cleaners can do for you and your home, so why not give us a call today on

.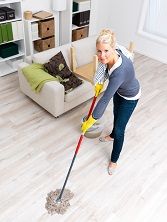 Stain-free Carpets with Our Amazing Carpet Cleaning Services in Putney SW15
Our company prides itself on our unparalleled level of domestic carpet cleaning, our wealth of knowledge, experience and our friendly staff. If you aren't satisfied with your current carpet cleaners, or if you're new to the idea of hiring domestic cleaning experts then why not give Putney Cleaners a try? We provide excellent care for competitive and affordable prices, meaning we're more than qualified to give your carpets a thorough and deep clean to get them looking as good as new. Don't just settle for your dingy-looking carpets – get them professionally clean, deodorised and anti-bacterialised today!
Bring a new lease of life into your home by getting your carpets spruced up the professional way. We'll remove stains from your rugs and carpets and get your floors looking as fantastic as possible without getting in your way. Why waste your precious time with household chores SW19 when you can get the job done professionally and affordably? So if you want your carpets to look as good as new but you just can't seem to find the time to put in the effort, try calling our experts today on

for more information about what we can do to help you.